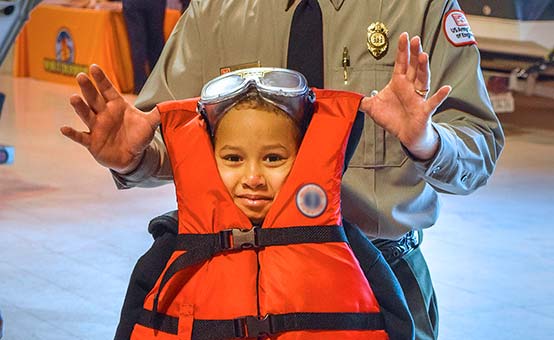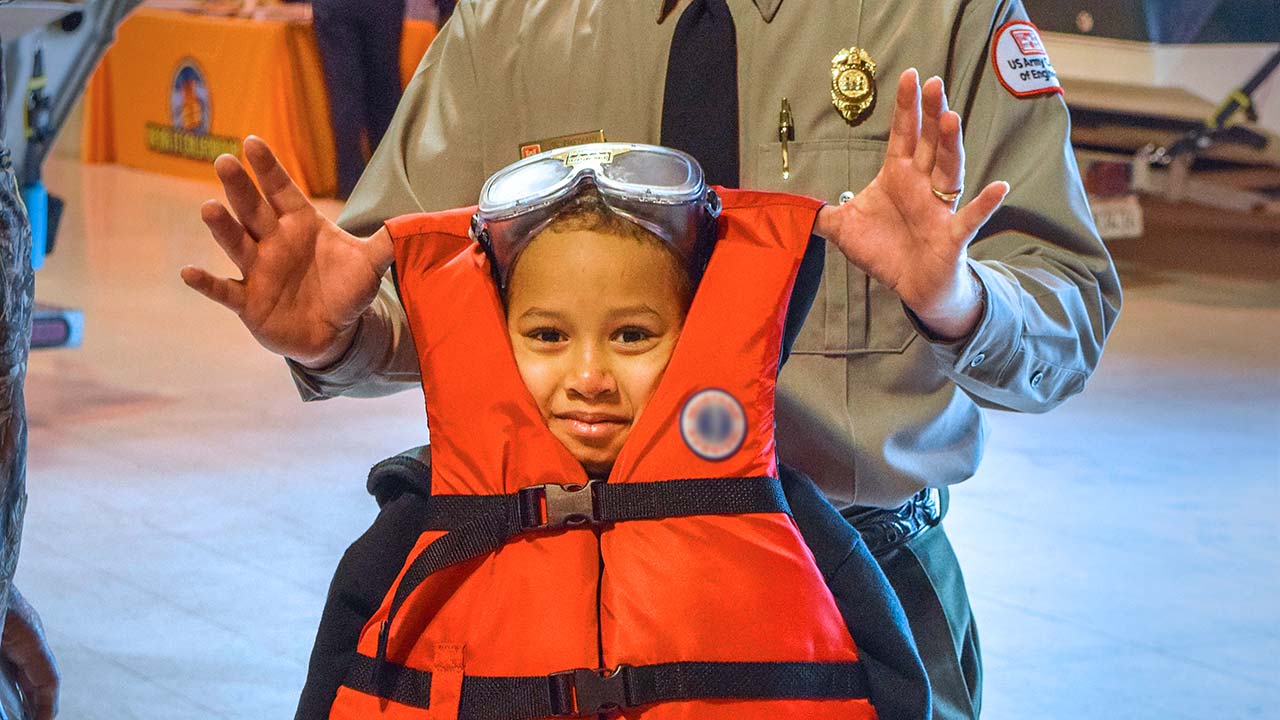 Top 8 Preventable Life Jacket Fails and What to Do About It
By DAN Boater
According to the U.S. Coast Guard, 76% of fatal boating accident victims in 2017 drowned. In the cases where life jacket useage was known, nearly 85% of these drowning victims were not wearing a life jacket.
Statistically, more than half of those who survive drowning -- and are treated in an emergency room -- require further hospitalization. And while it only takes sixty seconds for an adult to drown, that time decreases to just twenty seconds for a child.
That's why not wearing a life jacket holds the Number 1 position on our list.
Life jackets are prominently identified on the U.S. Coast Guard safety equipment list, and operators are required to have Coast Guard-approved life jackets on board for every person on their boat. See "Which persons in your state are required to wear a PFD and under what circumstances?" for details about the laws in your state.
But simply having personal flotation devices, or PFDs, on board is not enough.
Accidents on the water happen much too quickly to reach a stowed life jacket and put it on. In fact, putting one on while you're in the water can be difficult at best and sometimes impossible in dire situations such as cold/frigid water, high waves, fast-moving rapids, or when the person in the water is intoxicated or unconscious.
For those of you who wear them regularly, be aware that there are a few things you might be overlooking that can cause your life jacket to let you down when you need it most. These are the items that round out the rest of our list. And as you'll learn in this post, knowing what to look for, and why it's important, will go a long way toward keeping you and your passengers out of harm's way.
The Top 8 List of Life Jacket Fails
Not wearing a life jacket.
Choosing a life jacket that is not easily visible to rescuers and other boaters when you're in the water.
Choosing a life jacket that is not US Coast Guard-approved.
Skipping the routine care and maintenance of your life jacket or ignoring its condition.
Using a life jacket that is unsuitable for your intended activity or water environment.
Selecting a life jacket that does not fit you properly.
Leaving one or more straps, zippers, or ties unfastened.
How to Prevent Common Life Jacket Failures
Watch the video below to learn:
How to choose the right life jacket for your boat and planned activity
How to ensure that your life jacket is serviceable
How to ensure your life jacket fits well
How to wear your life jacket properly
The boat operator's responsibilities to passengers and crew
"Life Jackets" video courtesy of America's Boating Channel
First, ensure that your life jacket will be bright and visible in the water. For foam-filled vests, yellow or orange is a good color, while inflatables can be any color on the outside because their bright yellow air chambers are concealed within the outer shell. And read the label to ensure that it's US Coast Guard-approved.
Next, check that it's in serviceable condition; that all the buckles and zippers work properly. Then make sure the life jacket is the correct chest size and weight for you, and well suited for your boating activity. Life jackets for general use are different from ones intended for water sports like paddling or water-skiing. But be aware that while dynamic strength testing may ensure that a life jacket will stay intact, it will not prevent or mitigate injuries.
Fasten all the belts, zippers, and ties. Tighten the adjustment straps and tuck in the loose ends. Then make any final adjustments you need for a secure fit.
When you are the operator of a boat, your responsibility doesn't end there. It extends to your passengers and crew. It's not acceptable to be unaware of whether they have selected the correct life jackets, or have put them on. Each person aboard your boat must wear, or have readily available, an appropriate US Coast Guard-approved life jacket.
Most vest-type inflatable flotation aids meet the carriage requirements as long as they're readily accessible, but can only be worn by people who are at least sixteen years old. Check the label for more information.
When a vessel is underway, children under thirteen must wear an appropriate US Coast Guard-approved life jacket, unless they are below deck or within an enclosed cabin. Young children need life jackets with head cushions, carry loops, and leg straps.
If your boat is sixteen feet long or longer, it also needs to have a US Coast Guard-approved throwable flotation device immediately available.
As operator, you should confirm that others on your boat put on their life jackets, that theirs are also in good condition, fit properly, with all the fasteners and straps secured, and are correctly chosen for the given circumstances.
For non-inflatable life jackets, there should be no rips, tears, or deterioration. For inflatable life jackets, the carbon dioxide cylinder must not be punctured and the indicator should be green.
Extra life jackets brought on board should be removed from their packaging and conveniently stored for quick access in case of emergency.
With practice, choosing the most visible and suitable US Coast Guard-approved life jacket, ensuring that it's in good condition, fits well, and is appropriate for your boat and activity, will become second nature. And fulfilling the duties of a boat operator for your guests, and especially children, to ensure that they have selected and correctly put on the proper life jackets for the situation will become your normal routine.