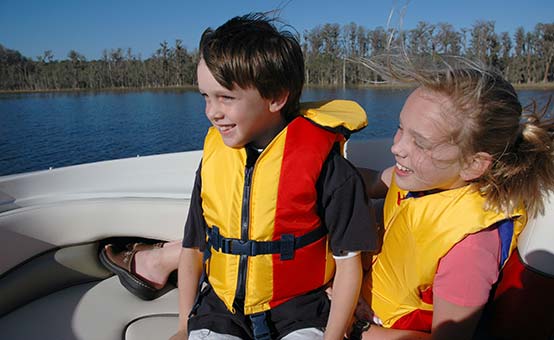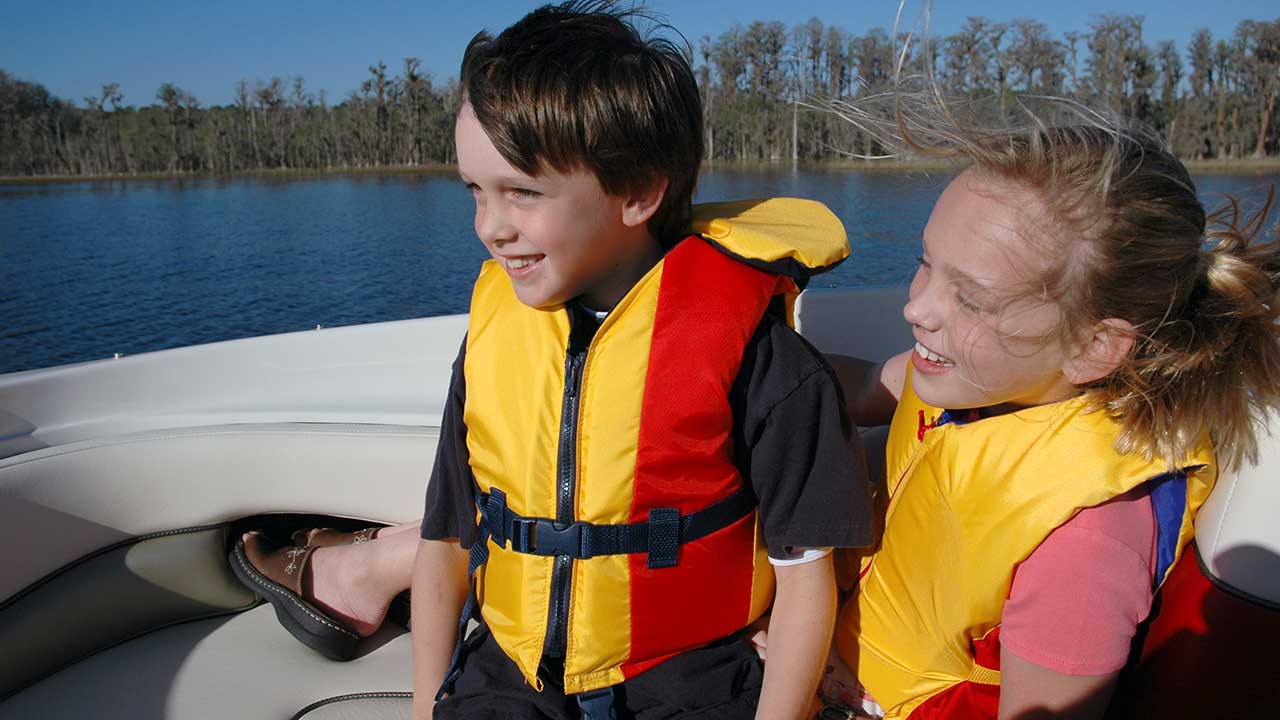 How to Choose the Best Life Jackets for Your Kids or Grandkids
By DAN Boater
In this video post, you'll learn:
The most common mistakes parents make when choosing jackets for kids.
How to choose the optimal life jacket for your child and how to test its effectiveness.
Why teaching a child how to properly wear a life jacket is critical to their safety.
That life jackets for small children have special requirements.
The current recommendation for boating with infants.
"Life Jackets for Children" video courtesy of America's Boating Channel
Avoid These Mistakes When Selecting a Life Jacket for Your Child
Not checking relevant state laws, which contain different requirements regarding children wearing life jackets.
Not realizing that child life jacket approvals are based on a child's weight and not checking the user weight on the label or approval statement.
Failing to test a child's life jacket immediately after purchase, for example in a swimming pool with the specific child who will be wearing the life jacket.
Assuming that a life jacket that works for one child will work for another in the same way.
Choosing a dark colored/patterned jacket. This can make it very difficult to see your child when he or she is in the water.
Life Jacket Basics for Kids - What Parents Need to Know
To work properly, a life jacket must fit snugly. To check for a good fit, pick the child up by the shoulders of the life jacket to ensure that his or her chin and ears cannot slip through. If one does not work well, try another style.
It's important to teach children how to put on their life jackets, and help them get used to wearing them in the water.
In addition to checking for proper weight range and comfortable fit, ensure a stable face-up position in the water. Be aware that children panic when they fall into the water suddenly, making body weight distribution a special challenge. This causes them to move their arms and legs violently, making it hard to float safely in a life jacket. A life jacket that will keep a child afloat may not keep a struggling child face-up.
Even though a child wears a life jacket when on or near the water, life jackets are not babysitters. An adult should always be there, too. Never leave a child unattended on a dock, on a boat, or in the water, even if he or she has a life jacket on.
Parents should also remember that inflatable toys and rafts should not be used in place of life jackets; and that life jackets for small children must have crotch straps plus a head cushion and strap.
Finally, while many infant car seats are approved for use in automobiles, these would sink rapidly if an infant fell overboard while seated in one, and, therefore, car seats should never be used on boats.
Moreover, life jackets currently available for newborns up to eighteen pounds may not provide a proper fit to perform as expected, and testing the specific life jacket for the specific infant in a swimming pool is imperative. Otherwise, parents should carefully consider whether infants should be exposed at all to the risks of being aboard a boat on the water.