Practical Tips and Resources for Global Travelers
These guides are intended as a resource for boaters and travelers to assist in the prevention, recognition and management of illnesses and injuries that may occur while traveling. The information is presented in a simple, easy-to-understand manner; it is not intended to supply complete treatment plans or to substitute for the advice of a physician. Remember that definitive treatment for any potentially significant illness or injury should be undertaken only after consultation with trained and experienced medical personnel.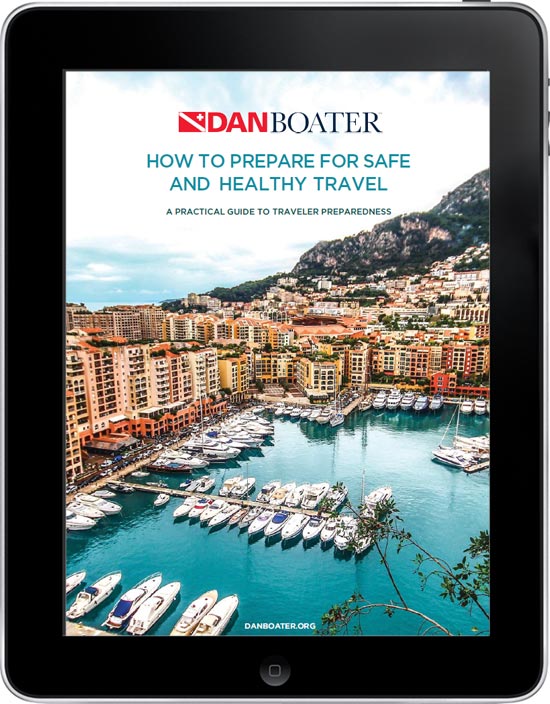 How to Prepare for Safe and Healthy Travel
— CHAPTERS —
Hazards of Specific Modes of Travel
Accessing Emergency Assistance
Prudent Travel Planning
Medical Fitness to Travel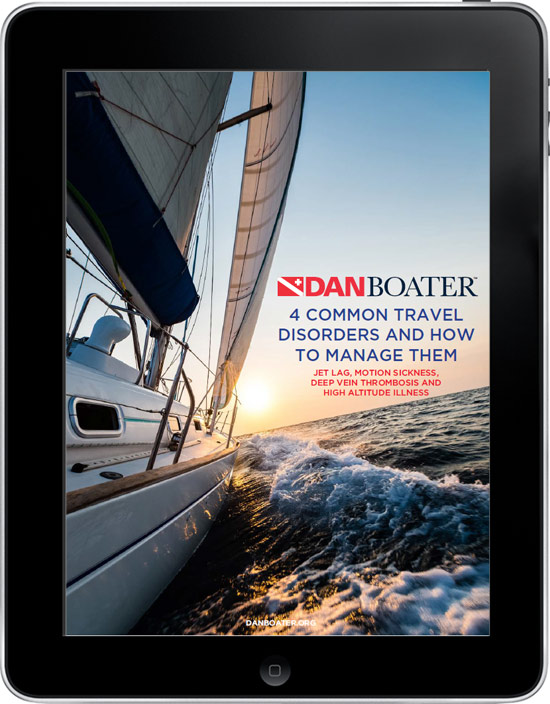 4 Common Travel Disorders and How to Manage Them
— CHAPTERS —
Jet Lag
Motion Sickness
DVT
High Altitude Illness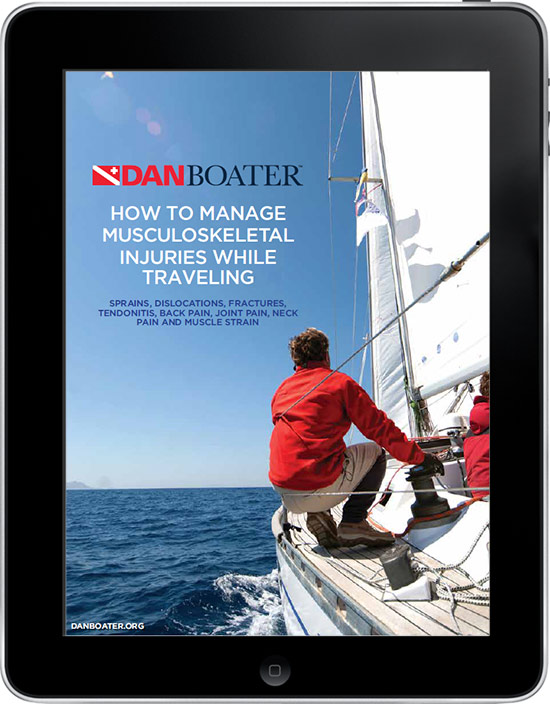 Manage Musculoskeletal Injuries While Traveling
— CHAPTERS —
Back and Neck Pain
Fractures and Dislocations
Sprains and Strains
Tendonitis and Other Joint Pain
DAN BOATER + YOU = SAFETY X 2
Share our travel safety guides with your audience!