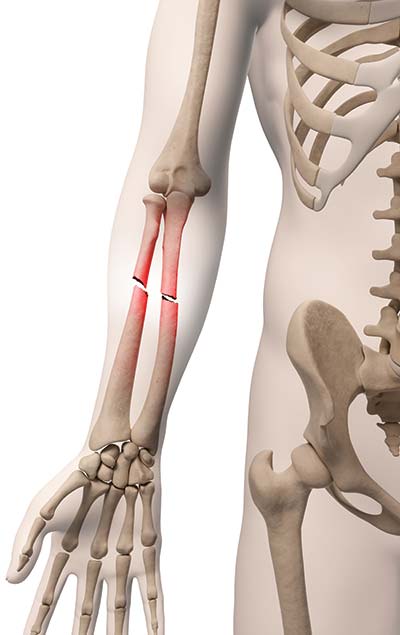 What is a Fracture?
A fracture is a break in the bone. Various mechanisms cause fractures, so one needs to be aware that other injuries may be associated with the fracture. Obvious causes such as falls or significant impacts are readily associated with injury, but subtle twists or shifts that can occur aboard a boat can cause a fracture in older adults and in others with underlying medical conditions.
Fractures can be open (compound) or closed (simple). Open fractures are those in which the bone is exposed through the skin through either an open wound or a break in the skin. Closed fractures are those in which the bone does not penetrate the skin. Permanent injury to an extremity and serious (sometimes chronic) bone infection can result from an open fracture.
Symptoms of a Fracture
Medical imaging is used to diagnose a fracture. That technology will not be available until the injured person is evacuated to a medical facility that has those capabilities, so you will need to rely on a physical exam. Be aware that there may be other serious, subtler injuries, especially if significant trauma is involved. As with any trauma, remember the mnemonic ABCDE: airway, breathing, circulation, disability and exposure/environment. Rule out shock, and remember fractures can be associated with significant bleeding even if the fracture site is closed such as with the thigh or pelvis.
Unusual angulation of the bone, bone penetrating through the skin or a new "joint" that allows movement in a previously straight rigid bone can be apparent. More subtle symptoms may be tenderness at a specific point along the bony structure, slight angulation/shortening of the extremity, grinding sensation with any movement limb, inability to bear any weight, rapid bruising or bleeding at the site of injury and wound overlying the site of injury.
To determine if there is any damage to nerves and/or blood vessels, test to see if there is loss of sensation or motor function by employing many of the same techniques used in a neurological exam. A lack of pulses distally or an extremity that has become pale and cold in comparison with the other limb may signify vascular impairment. If you find any significant neurovascular deficits, intervention is imperative because permanent limb injury may occur in as little as four to six hours, depending on the degree of neurovascular injury.
Treatment of a Fracture
Remove the victim from any environment that could endanger the victim or the rescuers. Employ trauma ABCDE protocols:
Airway — Ensure the airway is open and not compromised. Protect spinal cord.
Breathing — Look for signs of respiratory distress; count breaths per minute.
Circulation — Check to see if circulation may be compromised. Are the hands cold or warm? Assess heart rate, and check for evidence of bleeding. Control any external bleeding by applying direct pressure.
Disability — Perform a neurological exam, assess responsiveness, and determine level of consciousness.
Exposure — It may be necessary to cut away clothing to better expose the wound. Maintain the victim's privacy, and ensure a warm environment by providing blankets to prevent hypothermia.
To remove clothing, cut away garments to prevent unnecessary movement of the fractured limb.
If you suspect neurovascular compromise, promptly but carefully realign the extremity enough to restore blood flow, which can be confirmed by palpable pulses. Traction may be necessary to obtain the desired result; it may also decrease the level of pain once the extremity is better aligned.
Splinting the fracture will be necessary to maintain the alignment, prevent additional injury from contact of the broken bony surfaces with surrounding tissue, decrease pain and facilitate transport. You can make a splint from available material that provides rigid support through the joint above and below the fracture and secures this support without compromising blood flow. Excellent splints are available commercially that are compact and easily carried in the event of such injuries.
Open fractures pose a serious infection risk. Often only a small wound overlies the fracture site. Assume that is the location where the bone fragment penetrated the skin and became contaminated with bacteria-laden debris before returning below the skin. Attempt to clear debris from the wound, preferably with copious sterile flushing, and apply a sterile dressing, if available. Cover the wound with an appropriate antibiotic, if available.
Evacuation is important, especially with open fractures or neurovascular compromise. During transport, regularly assess the victim's neurovascular status. Once any wounds are dressed and bleeding is stopped, there is no need to reexplore until the victim reaches a medical facility for more definitive care.
Determine tetanus immunization status, record time of any tourniquet application, administer antibiotics and pain medicine if available, and record vital signs/neurovascular status at regular intervals in transit.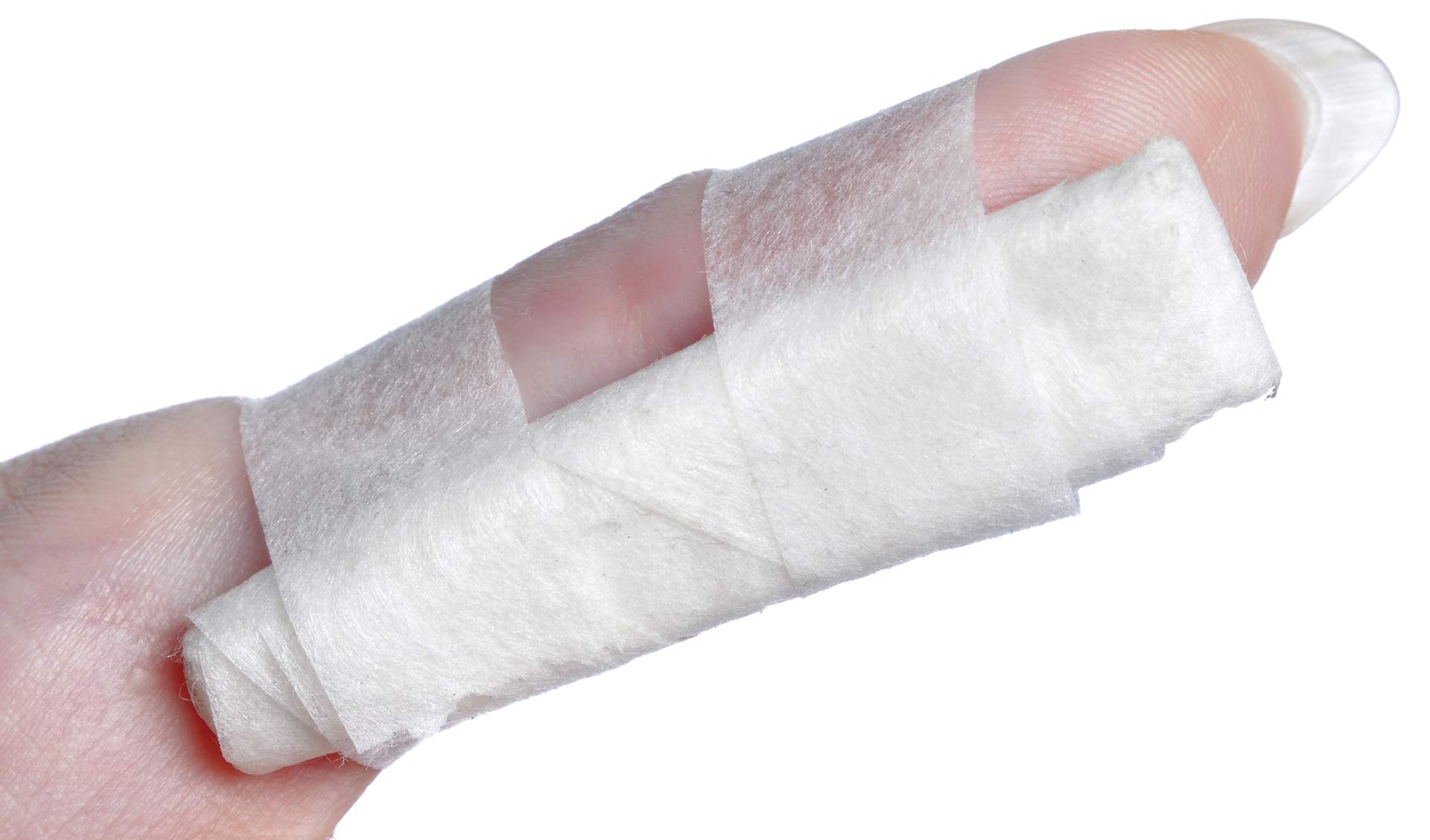 Prevention of a Fracture
Be cognizant of fall or trip hazards. As important, identify your current position with the location of adequate medical facilities before conducting a hazardous operation that could be conducted later or with better equipment or more assistance. Employ additional safety measures if the need to proceed is determined.
An ill-defined mental condition called "vacationmania" appears to affect many people when they are on vacation in a spectacular location — where they disregard their normal reservations and concerns and instead feel invincible. They may try a range of risk-taking adventures, ranging from food to transportation to recreation. This happens to most people to some extent; just be aware of it as it is especially pertinent to traumatic injury prevention.
Reconsider renting motor vehicles — especially mopeds, motorcycles, etc. — if you are unfamiliar with their operation or with the area in which you are attempting to operate them. Maintenance of the equipment, different driving rules or customs, and questionable EMS capabilities are worthy of your serious consideration as well.
Include adequate supplies such as splints, irrigation, dressing supplies and antibiotics in your first-aid kit. Ensure that your tetanus immunization is current before traveling.
A fracture, especially open or with neurovascular compromise, is an emergency that will require the evacuation of the victim and usually the loss of his or her services to the expedition. The victim should avoid diving or other aquatic activities until the fracture has healed and a physician has cleared the victim for activity.