It is always wise to seek medical advice before a trip rather than assuming a health problem will not occur or figuring you are willing to accept the risk. Certain circumstances require planning ahead — and doing so can save you hassle and time and may even prevent some illnesses from occurring or worsening.
For a healthy person, the stress of travel may be exhausting but is unlikely to cause major harm. If you are healthy and fit, regular wellness visits to your doctor, such as annual physicals and screenings as suggested for your age, may suffice. If you have any preexisting conditions, have recently suffered an injury or acute illness, lead a sedentary lifestyle or have not had a medical checkup in a while, you should schedule a pre-trip health check with your primary-care physician.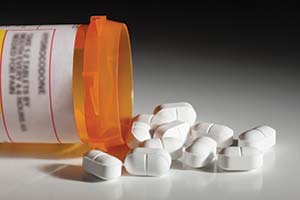 PRO TRAVEL TIP
The healthiest travelers are those who see their physician on a regular basis, take their medication as prescribed, eat nourishing meals and engage in regular exercise.
Of special concern for travel are illnesses that affect the pulmonary system, immune system, hormonal system, central nervous system or locomotive system, which can limit travelers' ability to cope with the physical and mental stresses of travel. Women in advanced stages of pregnancy as well as newborns and infants require particular consideration.
Adventure travel and participation in some sports such as scuba diving involve additional demands on a traveler's health. Depending on your destination, you may be asked to present a written medical assessment proving your fitness.
Before you begin a trip, develop a health maintenance plan, carry a list of the medications you take (including dosage) and when you take them, limit your intake of caffeinated beverages and alcohol, and drink water during and between meals to maintain a healthy level of hydration. The healthiest travelers are those who see their physician on a regular basis, take their medication as prescribed, eat nourishing meals and engage in regular exercise.
TRAVELING WITH PRESCRIPTION DRUGS
Individuals who take prescription medication and plan to travel abroad may be required to carry a letter from their attending physician describing the nature of their medical condition. Your doctor can also provide you with an explanatory note if, for example, you need to carry epinephrine pens or syringes and/or injectable medications such as insulin while flying or crossing borders. Be sure to place this letter in your carry-on bag, wallet or purse, and always keep it with you.
Keep your medication in your carry-on luggage in case your checked luggage is delayed or lost (the same is true for eyeglasses and/or contacts — and it's a good idea to pack an extra pair, too). If you travel abroad, leave medications in their original, clearly labeled containers; this includes over-the-counter pain relievers as well as prescription drugs. It may be easiest to place all your medications in a clear plastic zip-top bag so customs officials can easily view them. If you have been prescribed a controlled substance such as a narcotic, check with the foreign embassies of any countries you plan to visit to make sure such medication is considered legal in those places. As a redundant precaution, consider dividing your medication supply and keeping them in two locations (your checked luggage and your carry-on) in case one or the other is lost or stolen.
The U.S. Department of State makes available contact information for all countries that maintain embassies and consulates in the United States. It is a good idea to carry in your wallet or purse a list of your medical conditions and any known allergies to medications, foods and insect bites. Diabetics may want to consider wearing a "medical alert" bracelet. This information can be crucial should you fall ill while traveling.
PRE-TRIP PRECAUTIONS
After you leave home, there are some things you can no longer do to protect yourself and many things that are much harder to undertake. Here are some tips about steps you can take in advance to maximize your chance of having a safe, comfortable and enjoyable trip. These precautions are especially important if you plan to travel through or spend time in remote or wilderness areas or undeveloped countries.
VISIT A TRAVEL CLINIC
Receiving appropriate prophylactic (preventive) treatment and behavioral counseling — perhaps even from a professional trained in travel medicine — can go a long way toward reducing your health risks. Remember that your disease exposure will vary, depending on your destination. Schedule the appointment at least four to six weeks before your departure, as you may need some vaccinations that must be given in a series or that take time to become effective. When evaluating the risks you'll be facing, consider your lifestyle choices, preexisting conditions, medication regimen, where you will be traveling and what you will be doing.
Be sure to discuss with your physician any drugs you wish to take with you, and familiarize yourself with the generic names for these medications. Certain factors are associated with an increased risk of acquiring a travel-related illness, so it's essential that you are honest with your physician. It is important to review with your physician your itinerary and planned activities to assess the specific risks associated with the given locations and pursuits. For example, a trip to certain regions raises your risk of contracting malaria. A bicycle trip increases the risk of a traffic accident. A mountain-climbing or trekking trip comes with a risk of altitude sickness, and a diving trip involves a risk of diving-related injuries. Your physician should also consider preexisting conditions and your lifestyle choices.
CHECK YOUR VACCINATIONS
Vaccinations are a safe, reliable and effective way to acquire immunity against infection from many pathogens. Given that more than 90 percent of travelers are repeat travelers, you can consider vaccinations an investment in your future. A list of recommended vaccinations is given below.
CHICKENPOX (VARICELLA)
This routine vaccine should be given to anyone older than 12 months who has never had chickenpox. It can be given in a combination vaccine that includes measles, mumps and rubella.
CHOLERA
A new cholera vaccine is available in the U.S. for adults ages 18 to 64 who are traveling to an area of active cholera transmission.
DIPHTHERIA
This routine vaccine is first given to children at two months of age and continues throughout the lifetime, often in combination with pertussis and tetanus.
HAEMOPHILUS B
This routine vaccine is given to children younger than age 5. It is needed only in certain populations over the age 5, depending on medical history.
HEPATITIS A
This routine vaccine is given to children between 1 to 2 years old as well to those people who are traveling in areas where the virus is more widespread and to certain at-risk populations. An immune globulin can also be given at certain times if needed.
HEPATITIS B
This routine vaccine is given to children starting as early as birth. It is also given to some unvaccinated adult populations that are at risk for exposure.
INFLUENZA
This vaccine is recommended annually for children and adults. It is strongly recommended for certain populations.
JAPANESE ENCEPHALITIS (JE)
This vaccine is recommended for those traveling for more than a month in areas where JE prevalent. Those who are traveling for less than a month but who will be outside much of the time might also benefit from the JE vaccine.
MEASLES, MUMPS, RUBELLA (MMR)
This routine immunization is given to children starting at 12 months old. Some adults, depending on original vaccination, may need a booster.
MENINGOCOCCAL MENINGITIS
Certain adult populations and travelers to areas where the disease is endemic should receive the meningococcal vaccine.
PNEUMOCOCCUS
Some unvaccinated at-risk adult populations should be immunized. It is routine for adults older than age 65.
POLIO
This routine vaccination is first given to infants at 2 months old. Unvaccinated adults who are traveling to areas where polio is common may need vaccination.
RABIES
People at risk of exposure or who are traveling to areas where rabies is common should be vaccinated.
TETANUS
This routine vaccination is first given in infancy and is continued throughout the lifetime. It is often combined with diphtheria and pertussis vaccines.
TYPHOID
This vaccine is recommended for travelers to areas where typhoid is common. Safe food and water handling is imperative.
YELLOW FEVER
This vaccine is strongly recommended for travelers to areas where yellow fever is endemic. Some countries may require the vaccine prior to entry.
TUBERCULIN SKIN TEST
Although the purified protein derivative (PPD) skin test is not an immunization, it should be considered to document tuberculosis exposure status.
Keep in mind that it's a challenge to offer generalized vaccination recommendations and that thorough recommendations are beyond the scope of this guide. While the vaccination list will give you a sense of the important issues to consider regarding vaccines, you should carefully review your immunization status with your physician well before your departure date. Pay attention to routine vaccinations such as tetanus and diphtheria (DTaP/Tdap), measles (MMR), polio, hepatitis B, chickenpox (varicella) and influenza. The PPD test for tuberculosis exposure is also advised. Yellow fever is the only vaccination currently required by the World Health Organization (WHO), but some individual countries require proof of cholera vaccination. Other recommended vaccinations will depend on your itinerary, lifestyle and the length of your trip.

Visit the CDC for more information about recommended vaccinations for travelers.
EXPLORE THE CDC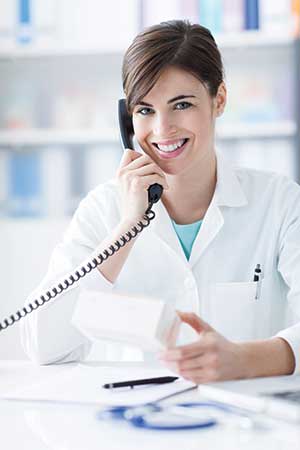 PRO TRAVEL TIP
You can check with the DAN Boater Medical Information Line, the CDC website or your doctor for the most up-to-date recommendations on vaccinations and other health-related issues.
The website of the U.S. Centers for Disease Control and Prevention (CDC) is a highly reliable source for the latest information on vaccination recommendations and location-specific health information. Information on the CDC website is available in several formats, so you can load pertinent resources onto your phone or other electronic device before you leave home.
In addition, the CDC has developed a series of free mobile apps that can be a great resource for travelers. Here is a brief look at a few of the apps.
TRAVWELL
TravWell is an all-in-one app that helps you prepare for your trip by offering location-specific vaccine and health information and by storing checklists, packing lists, medication records and travel documents. The app also provides a built-in alarm that reminds you to take medications or vaccine boosters. This can be helpful when you're traveling in an unfamiliar time zone.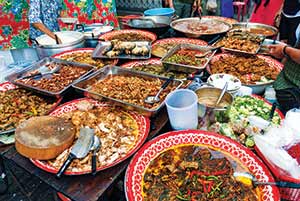 CAN I EAT THIS?
The Can I Eat This? app offers travelers peace of mind when trying new, unfamiliar food and drink by helping you avoid foodborne illness. Many travelers know how unpleasant diarrhea can be and will ruin any trip. Avoid food-related illnesses, and be more confident in choosing the right food and drink wherever you are. Just enter your location and the food or drink you want to try, and this app will tell you whether or not it's likely to be safe.
VACCINE SCHEDULES
The CDC's Vaccine Schedules app offers quick access to the federally recommended immunization schedules, complete with detailed footnotes. Intended largely for healthcare professionals who recommend and administer vaccinations, this app may also be useful to health-literate laypeople.
TICKBORNE DISEASES
The CDC's Tickborne Diseases of the United States app serves as a quick reference guide for doctors and other health-care providers who may need to diagnose and treat tickborne diseases. Whether you are likely to encounter ticks frequently or only rarely, this guide may be of assistance.
Updated 2018-06-22: The CDC has discontinued the Tickborne Diseases of the US app.
CDC Yellow Book
In addition, the CDC publishes a biennial guide called CDC Health Information for International Travel, popularly known as the "Yellow Book." This publication offers immunization guidelines and detailed travel health information; it is aimed primarily at health-care professionals, but it can be a useful resource for anyone interested in healthy international travel. The book is available online and as an app for Android and iOS mobile devices. A print edition is available from Oxford University Press.