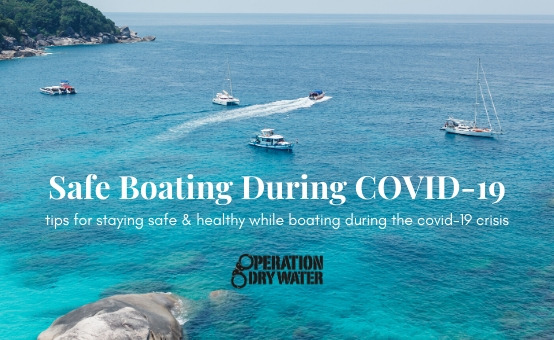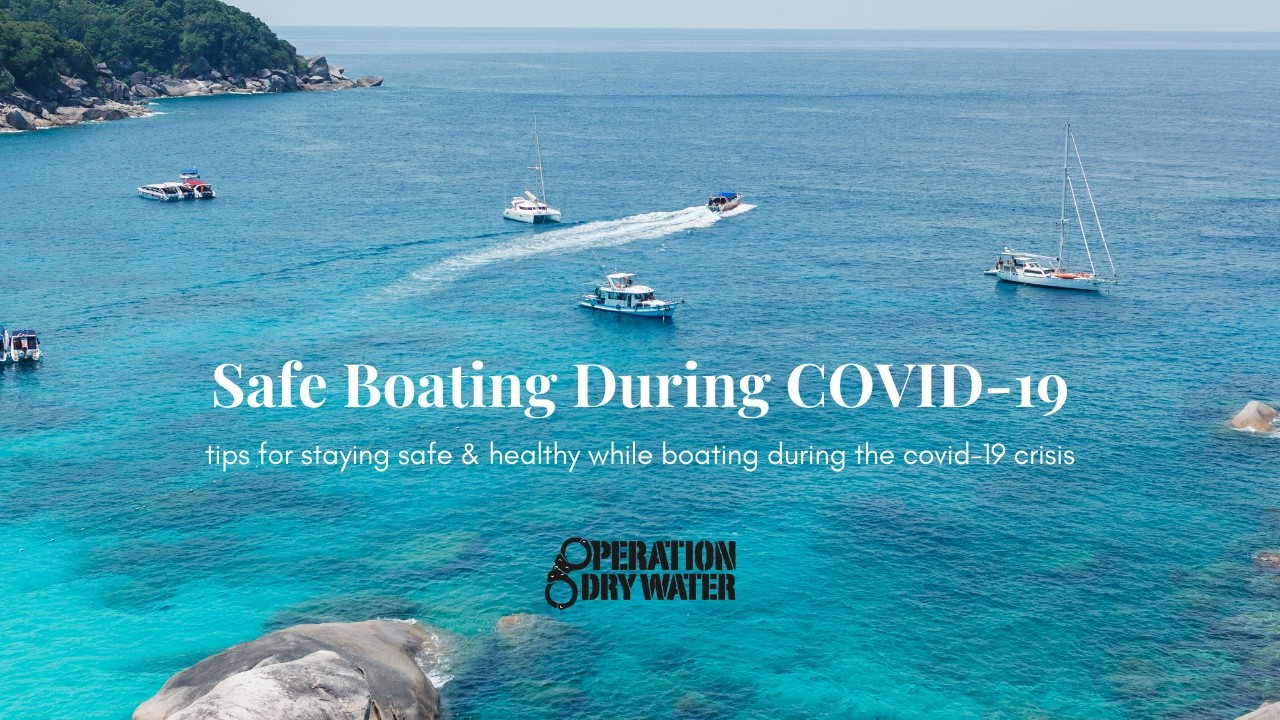 Tips for Staying Safe & Healthy While Boating During the COVID-19 Crisis
Safe Boating During COVID-19
During the upcoming 2020 Operation Dry Water weekend, July 3-5, thousands of officers will be on the water nationwide ensuring the safety of boaters and deterring any dangerous activity, including boating under the influence. The Operation Dry Water campaign encourages all boaters to boat responsibly and take extra precautions this boating season in response to the current Coronavirus health crisis.
The Operation Dry Water campaign, coordinated by the National Association of State Boating Law Administrators (NASBLA), offers these ten tips for practicing social distancing and keeping not only yourself, but other boaters and law enforcement officers, safe and healthy while boating.
Don't drink and boat. Alcohol use is the leading contributing factor in boater deaths. Do not bring or consume alcohol or drugs while on the water.
Follow state and local guidance regarding any boating or access restrictions.
Only boat with those in your household and don't go boating if you or someone in your household is feeling sick.
Don't raft up. Don't congregate with other boats or boaters.
Stay at least six feet away from others. This includes maintaining a safe distance at fuel docks and launch ramps. Wear a cloth face mask in public settings where social distancing measures are difficult to maintain or during interaction with law enforcement.
Limit contacts. Go from your house to the boat and back, limiting unnecessary contacts.
Wear a life jacket. All boaters should be wearing a life jacket while near or on the water, and for the entire voyage. 84% of people who drowned in a recreational boating accident were not wearing a life jacket.
Take a Boating Safety Education course. Many states offer online boating courses. Click here to find an online boater education course accepted by your state.
Tell someone where you are going and when you'll be back. File a float plan and make sure someone knows the details of your trip.
Carry all required boating safety equipment and have a method of communication, such as VHF radios and personal locator beacons, that works when wet.
About Operation Dry Water
Operation Dry Water is a year-round boating under the influence awareness and enforcement campaign. The mission of ODW is to reduce the number of alcohol- and drug-related accidents and fatalities through increased recreational boater awareness and by fostering a stronger and more visible deterrent to alcohol use on the water.
Operation Dry Water's heightened awareness and enforcement three-day weekend takes place annually around July fourth, a holiday unfortunately known for drinking and boating, and deadly accidents. The campaign is produced under a grant from the Sports Fish Restoration and Boating Trust Fund and administered by the U.S. Coast Guard.
THIS WEBSITE DOES NOT PROVIDE MEDICAL OR DENTAL ADVICE.
It is intended for general informational purposes only and does not address individual circumstances. It is not a substitute for professional medical or dental advice, diagnosis or treatment and should not be relied on to make decisions about your health. Never ignore professional medical or dental advice in seeking treatment because of something you have read on the DAN Boater website. If you think you may have a medical emergency, immediately call your doctor, dial 911, or contact emergency services nearest you.