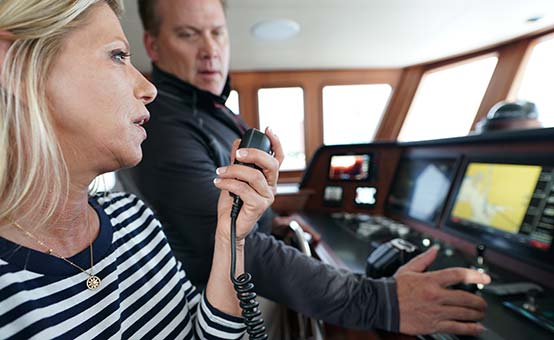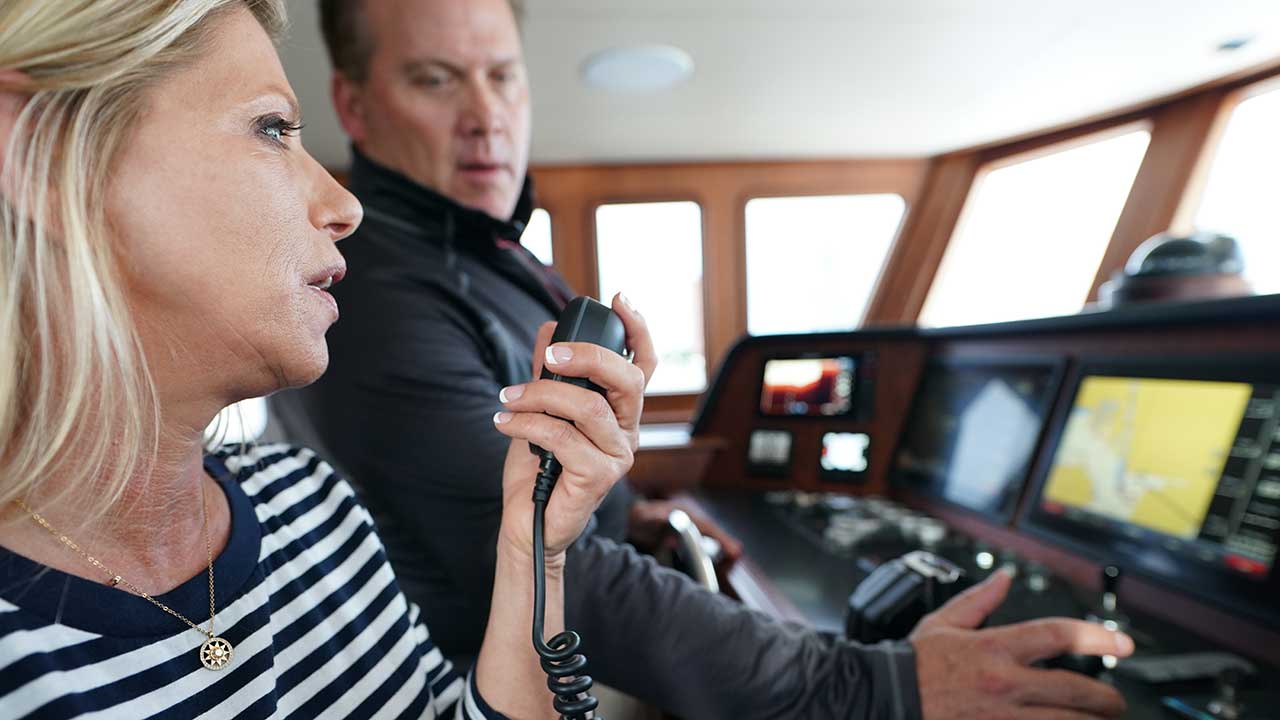 When to Call a Mayday and How to Do It Properly
When you are out on the open water, you can't just drop into the local emergency room or call the fire department if something goes wrong. No matter how well you have stocked your boat and how knowledgeable you are in boating and travel safety procedures, there are situations that you simply can't handle alone. Fortunately, you have the option to call a Mayday -- the international distress signal used by ships and aircraft. Think of it as the equivalent of calling 911 Emergency Services when you have an emergency on land.
Understanding when and how to call a Mayday is a critical component of your comprehensive plan to keep yourself and your guests safe on any boating adventure.
Making the Decision: When to Call a Mayday
There are a variety of resources available to you if you run into trouble on the water. As with any vehicle, boats break down, engines stop running, and people get injured. However, there is a clear distinction between the need for a Mayday call and a standard request for assistance.
When should I use a Mayday call?
When you make a Mayday call, the U.S. Coast Guard jumps into action. They direct massive resources across long distances to get to you as soon as possible -- regardless of the risk and the cost. Therefore, Maydays must be reserved for truly life-threatening situations. Examples include:
A fire aboard
A capsized boat
A vessel caught in stormy weather and taking on water
A medical emergency
If your situation is difficult -- but not immediately life-threatening -- choose a standard request for assistance instead. This is known as a Pan-Pan call.
What's the difference between a Mayday call and a Pan-Pan call?
Pan-Pan is an internationally recognized phrase indicating that you are in distress, but the situation is not yet life-threatening. It prompts rescuers to begin their operations, with the understanding that you will need their assistance to prevent a Mayday call. For example, if your vessel develops a slow leak or your engines become disabled, there is no immediate danger to life. However, the situation will eventually escalate. Rescuers will respond when you make a Pan-Pan call however, they will take steps to minimize risk and cost in the process.
Misusing the System
Is there a penalty for making false or accidental Mayday calls?
The U.S. Coast Guard is cracking down on false Mayday calls, and the penalties for misusing the Mayday system are steep. Consequences can include any or all of the following:
Up to 6 years in prison
$250,000 criminal fine
$5,000 civil fine
Reimbursement of the costs associated with the frivolous call
Responsible boaters know just how much effort goes into emergency responses, and they are quite careful to reserve Mayday calls for true life-threatening situations. However, there is a small percentage of rogue characters who misuse the system by calling in false or frivolous Maydays. The U.S. Coast Guard reports that since such hoaxes were first tracked in 1990, the overall number of has been increasing steadily each year. These so-called pranks are more than an inconvenience. They put rescuers at risk unnecessarily, they cost taxpayers hundreds of thousands of dollars annually, and they may delay rescue efforts for other boaters who are truly in need.
Hoax calls aren't the only problem. The Coast Guard reports that many Mayday calls made in good faith do not qualify as actual emergencies. Boaters in dangerous situations that are not actually life-threatening choose the Mayday option instead of a standard request for assistance. Though these individuals do not intend to misrepresent their need for assistance, the calls carry the same risks and costs for rescuers as an intentionally false report.
Avoiding an Accidental Mayday Call
What should I do if I call Mayday accidentally?
If your emergency beacon is accidentally activated, or if you or someone aboard call a Mayday accidentally, you must contact the Coast Guard right away to cancel the call. You can reach the Coast Guard on your marine radio, VHF-FM Channel 16, or by phone at (855) 406-USCG (8724).
There are also a few preventative steps you can take to ensure that you don't accidentally transmit a Mayday call.
Tips for Avoiding Accidents or Misuse
First, ensure that any children aboard understand that playing with the marine radio is absolutely not permitted. Impress upon them that using the radio has the potential for putting other people in danger. Of course, children should always be supervised on your boat.
Next, ensure that your adult passengers understand when and how to use Mayday procedures. This includes demonstrating how to properly use the VHF-radio and other communications devices.
Finally, when your adventure is complete, consider disconnecting the power to your marine radio or removing it altogether. This ensures no risk of misuse while you are away from your boat.
Steps for Making a Mayday Call
What's the right way to make a Mayday call?
If you have determined that you need a Coast Guard Search and Rescue Team, the best way to get help quickly is through your VHF-FM radio. Make sure the radio is switched on and choose Channel 16 VHF-FM (156.8 MHz). Take the following steps:
Press and/or hold the transmit button.
Clearly say, "MAYDAY MAYDAY MAYDAY. This is vessel [insert your boat's name]." Repeat this 3 times.
Provide a description of your boat, your exact position and/or location (use your GPS coordinates, if available), the nature of the emergency, and the number of people on board.
Say "over" to indicate the end of your message.
Release the transmit button.
Wait for 30 to 60 seconds -- if there is no response, repeat your call.
Depending on the circumstances surrounding your location (i.e. weather conditions, radio issues, etc.), you may not get a reply from nearby vessels or the Coast Guard right away. That's why it's important to be prepared with alternative ways to signal a vessel-in-distress.
Alternative Ways to Signal a Mayday
You also have the option of placing a Mayday call by cell phone. Before your trip, visit the U.S. Coast Guard online and record the appropriate number for your location. As a last resort, you can all call 911 if available in your area.
While radios and cell phones are the preferred methods of making your Mayday call, there are alternative forms of communication designed for emergency situations. This is particularly important to know if you are traveling out of range for the U.S. Coast Guard. With the Global Maritime Distress and Safety System (GMDSS), you can alert Search and Rescue authorities around the world with the following equipment:
INMARSAT -- Global Satellite Network
SARSAT (EPIRBs, ELTs, and PLBs) -- Search And Rescue Satellite Aided Tracking operated by the National Oceanic and Atmospheric Administration (NOAA)
MF-DSC/HF-DSC -- Digital Selective Calling allows you to send an automatically formatted distress alert to local rescue authorities no matter where you are located
In addition to your VHF-radio and other communications devices, make sure you have the means to communicate low-tech, traditional, internationally recognized distress signals. These include items such as horns, mirrors, flags, flares, flashing lights, and similar devices. All relevant procedures should be reviewed with any guests you have on-board, in case there is an emergency situation and you are incapacitated.