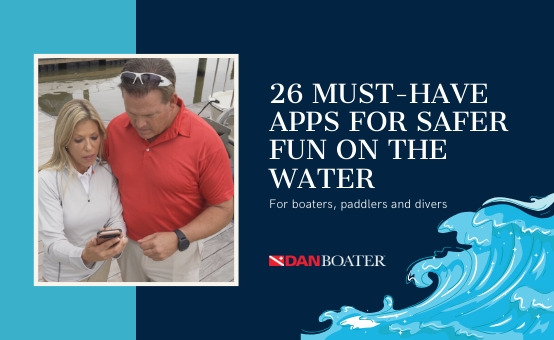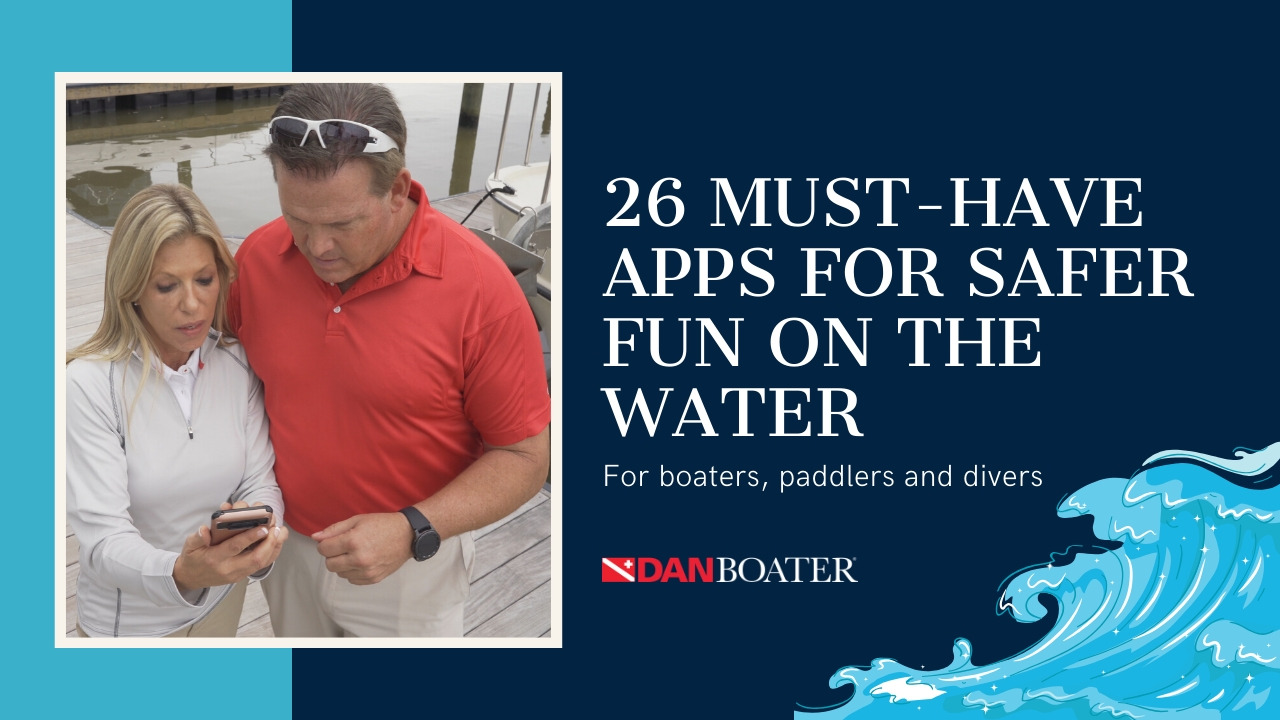 26 Free Must-Have Apps for Safer Fun on the Water
Your smartphone or tablet doesn't just make traveling and boating easier—it can make it safer, too. From travel advisories and navigational assistance to tracking storms and first aid tips, there's an app for that!
Whether you're sailing, paddling, diving, or just enjoying an excursion on land, your smartphone can serve as a powerful assistant. Check out this collection of top-rated apps that focus on making all of your adventures safer. Then head on over to your favorite app store and download these valuable resources to…
BE PREPARED
KEEP UP TO DATE WITH THE WEATHER
MyRadar (Free)
With over 35 million downloads, this fast, easy-to-use, no-frills app displays weather radar around your current location, allowing you to quickly see what weather is coming your way. Just start the app, and your location pops up with animated weather. MyRadar can show when a squall or storm is coming, how long it will last, and how heavy it will be— making it easy to decide if you need to head back to the dock or just sit out a 20-minute squall.




NOAA Weather Radar Live (Free Trial)
If you're a boater who makes a habit of checking the National Weather Service forecast before you head out, now you can take this service with you by saving the mobile version of their website to your phone. Just plug in the zip code, city, or place you plan to go boating for the local forecast, radar charts, tide information, astronomical data, high seas warnings, and more. Important National Weather Service watches, warnings, and other alerts are shown on the map as interactive polygons covering the territories they're active for. Tap one to get the full text of the alert. With push notifications, you'll also get warned whenever there's a weather alert for your saved location—tornadoes, flood warnings, and more.




NAVIGATE SAFELY
HANDLE EMERGENCIES
PLAY SAFE
Go Paddling (Free)
This app provides includes an interactive map pre-loaded with details on more 25,000 community-sourced paddling locations to help kayakers, canoers, and paddleboarders with planning and orientation.




Swim Guide (Free)
Finding beaches with clean, swimmable water for you and your family just got easier. Featured in USA Today, Huffington Post, and the Los Angeles Times, this app covers freshwater and marine beaches in the U.S., Canada, Mexico, and New Zealand. Every beach is marked with a green or red icon, so you know when the water at a nearby beach is clean for swimming—and when the water quality is poor. A date/time stamp tells you when a beach status was last updated, and "historical status" reveals the percentage of time that the beach has passed water quality tests. You can also use the app to report polluted waters.




COMMUNICATE/CONNECT WITH LOVED ONES
Mayday Safety (Free)
Designed by U.S. Special Operations veterans, this app allows users to send and receive emergency alerts to and from those nearby and family members worldwide. As long as there is a cell-phone signal or internet connection, the precise location of the alert and contact information can be shared. Mayday Safety is ideal for families, friends, and groups looking for an easy way to keep an eye on one another.




mysafetravel (Free)
This app is billed as "the world's premier travel safety solution." In the event of an emergency family and friends back home can rest easy knowing that they will be immediately notified as soon as you utilize this app's check-in safety feature. City Safety Reports also offer essential guidance to navigate city-specific threats, enabling you to travel safely as soon as you arrive at your destination. This app's vault can store photos of important documents as well.




APPS WORTH THE SPLURGE