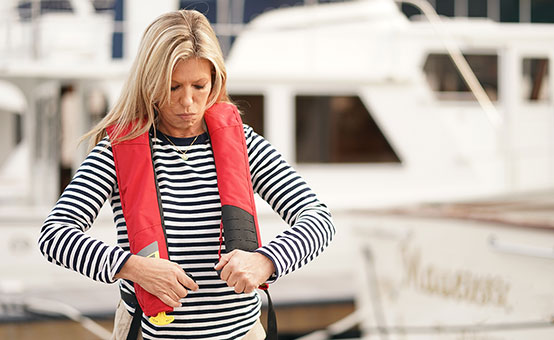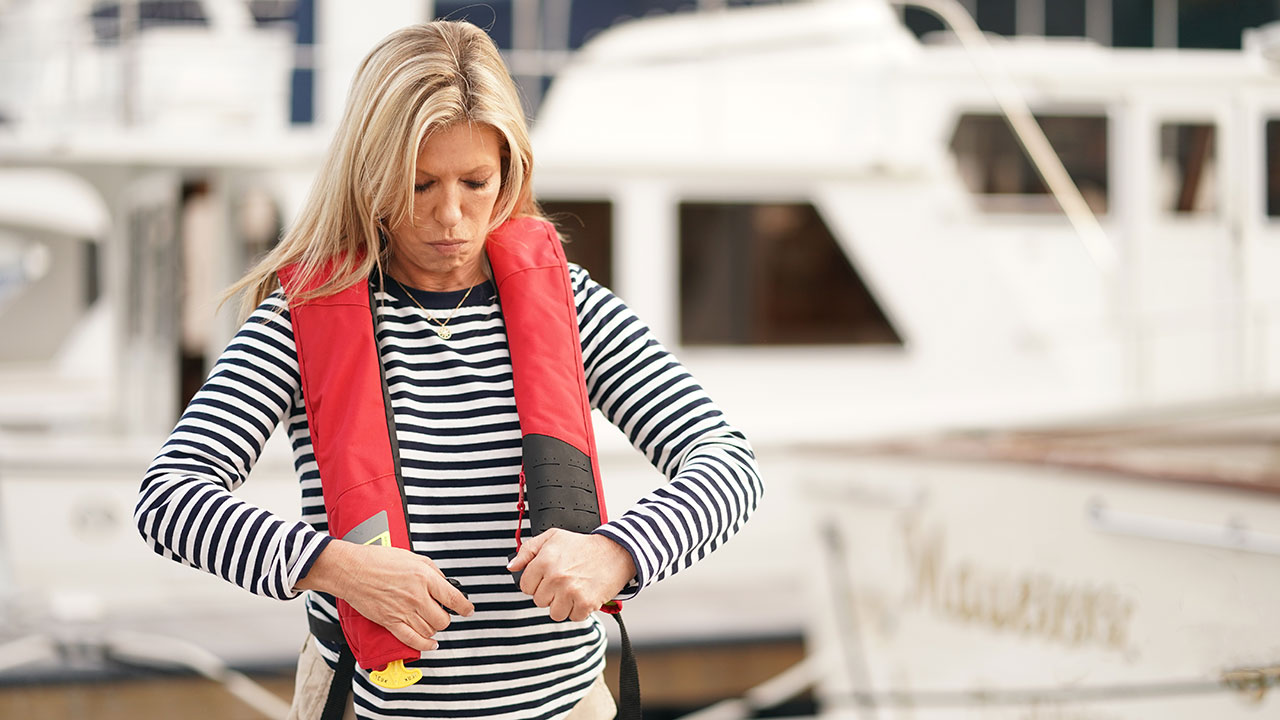 How to Safely Clean and Reuse Your Life Jackets in the Era of COVID-19
By DAN Boater
BOATING SAFETY | May 4, 2020
If you're concerned that your personal floatation devices (PFD) may have been exposed to a virus, including the coronavirus, the Life Jacket Association recommends following the manufacturer's cleaning instructions for your specific devices and taking special precautions against COVID-19 before reusing them.
Cleaning and Storing PFDS
To clean your inflatable life jackets:
Do not dry-clean, machine-launder, use chlorine bleach on, or apply direct heat to your PFDs.
Hand-wash or sponge down your life jackets in warm, soapy water, taking care not to submerge the inflator.
Rinse them with clean water.
Hang the jackets to dry on a plastic coat hanger. Allow 72 hours (3 days) before reusing them.
Always store your fully-dried PFDs in a warm, dry, well-ventilated place out of direct sunlight.
To clean your foam PFDs:
To clean your inherently buoyant (e.g. foam) life jackets, follow the same guidelines as above. The difference here is that foam PFDs may be fully submerged.
Reusing Life Jackets: Special Precautions Against COVID-19
Are there any special safety precautions for re-using life jackets that may have been exposed to COVID-19?
The coronavirus pandemic is a new challenge and it is truly not known how all materials exposed to the virus respond to laundering. But if you must reuse your PFDs within 72 hours, the Life Jacket Association suggests the following precautionary guidance:
Many viruses die by drying out and by heat, which some fibers can enhance. Generally, coronaviruses survive for shorter periods at higher temperatures and higher humidity than in cooler or dryer environments. However, the CDC does not yet have direct data for a temperature-based cutoff for the inactivation of COVID-19.
COVID-19 virus may exist 3 days on or in clothing. The virus can exist longer on porous surfaces.
Synthetic fabrics, plastic, and metal surfaces may harbor the virus longer.
Buckles, zippers, other hardware, and hook/loop fasteners (e.g. Velcro®) are hard to clean due to crevasses and metal/plastic construction.
Using 60%–90% solutions of alcohol sprayed/wetted on these components is acceptable.
Avoid spraying inflatables with specific disinfectants that are detrimental to the fabric (e.g., bleach-based products).
Life jackets should be hand-washed with gloved hands. The CDC recommends using disposable gloves when laundering items and washing your hands afterward.
Wash as hot as possible (< 60C/140F) to kill the virus. Hotter would be better in trying to kill the virus, but it is not advisable since the fabrics are only certifiable up to 60C.
Ensuring complete drying is critical. Heated air drying (< 60C/140F) is encouraged.
Do not share garments.
DISCLAIMER: Remember, it is not possible to carry out or guarantee complete disinfection. The goal of these suggestions is to minimize your risk.
In addition, boaters and other water sports enthusiasts should consider following the CDC's guidelines to clean and disinfect areas on your boat or personal watercraft in which you routinely store your life jackets.
Sources
THIS WEBSITE DOES NOT PROVIDE MEDICAL OR DENTAL ADVICE.
It is intended for general informational purposes only and does not address individual circumstances. It is not a substitute for professional medical or dental advice, diagnosis or treatment and should not be relied on to make decisions about your health. Never ignore professional medical or dental advice in seeking treatment because of something you have read on the DAN Boater website. If you think you may have a medical emergency, immediately call your doctor, dial 911, or contact emergency services nearest you.