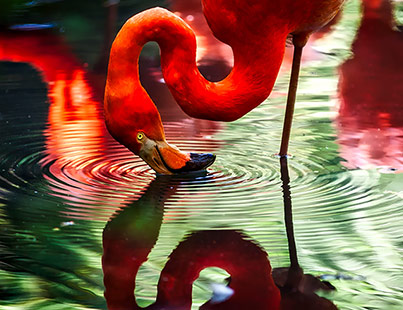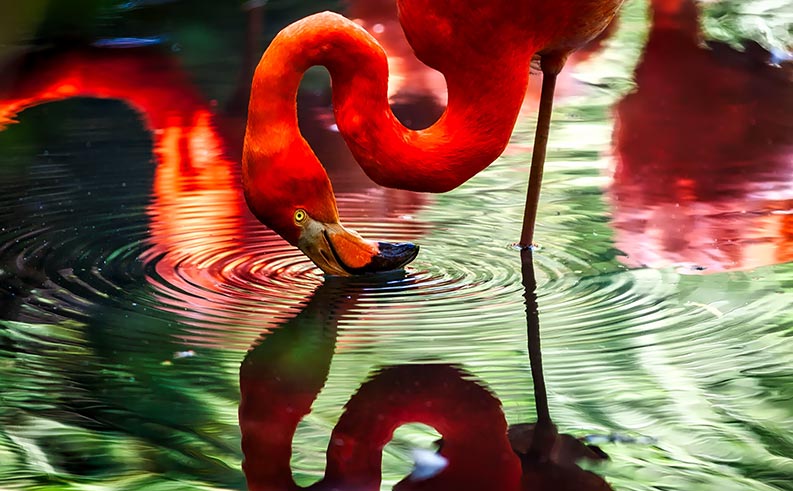 Sailing the Caribbean: The Best of Bonaire
By DAN Boater
Many long-distance boaters limit their Caribbean tours to well-known destinations like Jamaica, St. Lucia and Barbados. However, those willing to explore a little further have discovered the extraordinary Dutch island of Bonaire. This island is home to one of the few Southern Caribbean flamingo breeding sites, and comprehensive marine preservation activities have ensured that the coastline is teaming with marine life.
Keeping Busy in Bonaire
Bonaire has been a marine park since 1979, and world-famous coral reefs bring diving enthusiasts from around the globe. Steady trade winds make kiteboarding a popular activity, and windsurfing in Lac Bay is second-to-none. Bonaire's commitment to sustainable tourism makes it possible for visitors enjoy hiking, sailing and swimming in pristine natural habitats, and bird watchers find Bonaire especially exciting, as more than 200 species have been seen on the island.
Those visiting Bonaire in October are in for a special treat: the International Sailing Regatta, which has been held annually for almost 50 years. In addition to sailing races, there are social events and opportunities to sample local cuisine. Music, drinks, and dancing go late into the night, giving the island a celebratory feel throughout the four-day festival.
Staying Safe En Route
While visitors are urged to take normal safety precautions, there are no unusual risks to boaters enjoying the beauty of Bonaire. However, planning your route does require extra care. The U.S. Department of State has issued a travel advisory for Venezuela, which is immediately south of the island. You may wish to choose a course that keeps you away from the Venezuelan coast. This is unlikely to take you out of your way, unless you are sailing from Grenada, Trinidad or Tobago.
If you require assistance from the U.S. Consulate General Curaçao, the office can be reached at +(599) (9) 461-3066 during business hours and +(599) (9) 510-6870 in an after-hours emergency.
Medical Care in Bonaire
If you experience a health-related crisis while visiting Bonaire, you can be confident that emergency services will respond quickly. Medical care is generally well-regarded in terms of quality, though some visitors have reported that availability is limited.
The drug stores in Bonaire offer over-the-counter and prescription medications but be aware that you may have difficulty finding some of the medications normally available in U.S. and that visitors need a local prescription in order to get a prescription filled. Also, be sure to carry any prescription medicines you need with you, in the original packaging, with a copy of your doctor's prescription, just in case.
Bear in mind that your health insurance may not cover medical services provided in Bonaire. For example, U.S. Medicare will not pay bills incurred overseas. Health care providers typically expect you to pay in cash.
Observe normal health-related safety precautions when you visit Bonaire. For example, observe the local wildlife from afar. Do not touch the animals, and take extra precautions against mosquito bites, including the use of a DEET insect repellent. Zika virus has been reported in Bonaire, and women who are pregnant or planning to become pregnant are discouraged from visiting the area at this time.
Before You Go
Most travelers have smooth sailing to Bonaire, and they experience all the island has to offer without any unexpected emergencies. However, it is wise to plan ahead for a medical crisis so that you are fully prepared for unforeseen circumstances.
International medical insurance can help cover your doctor and hospital bills while in Bonaire.
But what about other medical emergency services, like emergency transportation to the closest hospital, or getting you back home for better-quality medical treatment? For that, consider signing up for an annual DAN Boater membership to provide medical emergency services such as medical evacuation and repatriation while you're traveling abroad. You may never need to use these benefits, but when an emergency occurs, you will be glad to have a knowledgeable and experienced partner to help you every step of the way.