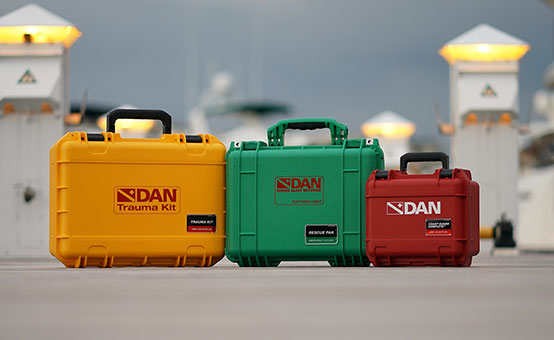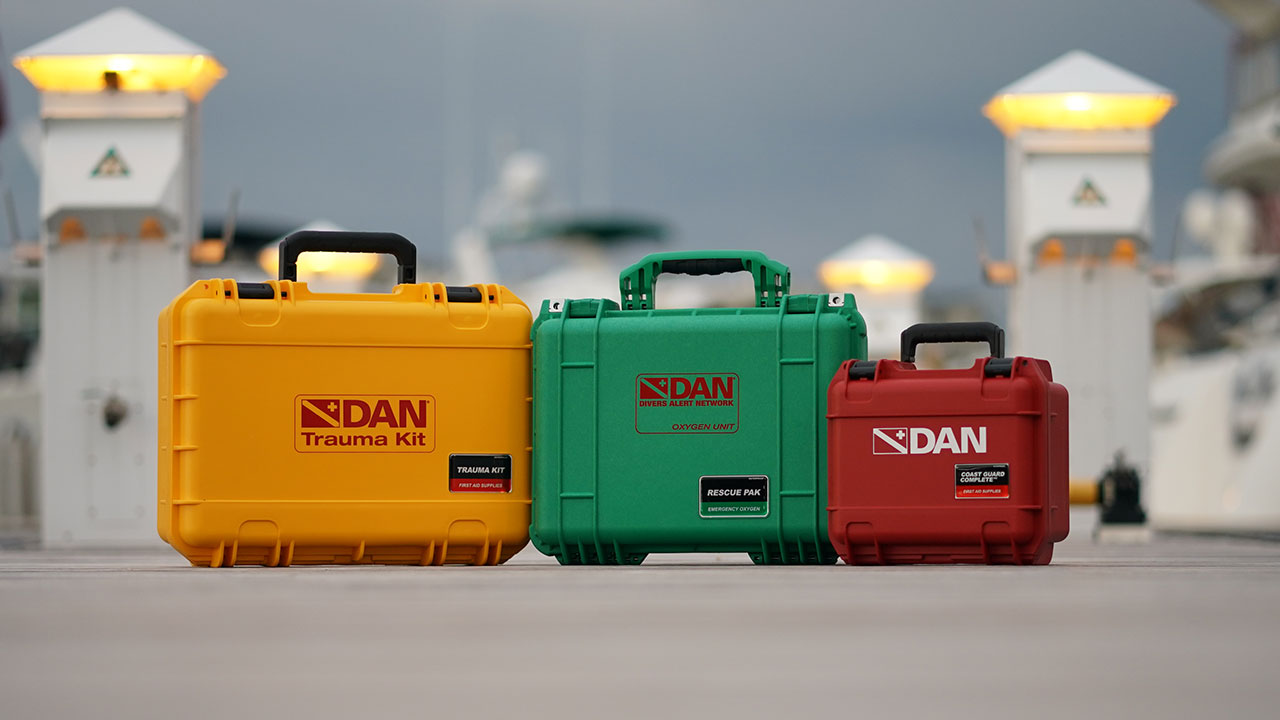 Announcing: New Line of Marine First Aid Kits Now Available in the DAN Boater Travel Store
By DAN Boater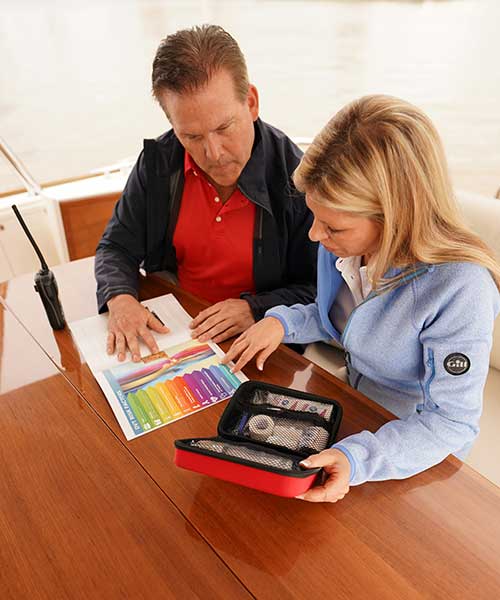 When an injury or illness occurs at home, there's easy access to the medicine cabinet, an emergency clinic, and 911. At sea, however, medical attention is rarely close by, creating the need to be more self-sufficient. That's why having a marine first-aid kit that's well-stocked, up-to-date, and at-the-ready is critical.
First aid kits are not one-size-fits-all and making the right choice depends on several factors. For example, are you primarily an angler, day sailor, coastal cruiser, racer, or long-distance voyager? The makeup of your crew and passengers also plays an important role. Will there be kids on board? Does anyone have specific health issues—like heart problems, pulmonary diseases, etc.?
To assure you have the proper tools onboard to handle a medical emergency, the emergency professionals at DAN Boater created a line of kits suitable for every boat and cruising style -- from kayakers to charter vessels.
What's Popular in the Travel Store
Here's a quick overview of a few of our kits:
DAN O2 Cardiac Complete - This premium first-aid kit prepares you for any medical emergency. Packed with all the first-aid supplies required to meet U.S. Coast Guard standards for small passenger vessels, this unit includes a Jumbo D oxygen cylinder that provides 50-60 minutes of oxygen, as well as a Philips HeartStart HS1 on-site defibrillator.
Emergency Response Kit (ERK) - Designed by DAN's team of Physicians, First Responders, and Wilderness Medics, this kit is ideal for serious sailors and cruisers. Inside the durable waterproof case, you'll find a comprehensive suite of trauma and first-aid supplies designed to handle even the worst injuries.
Coast Guard Complete HC 2.0 - This kit packs over 200 premium first-aid components into one waterproof hard case that meets the U.S. Coast Guard's requirements for small passenger vessels.
Marine Med Kit V2.0 - This water-resistant pouch with a handle has clear storage compartments for easy viewing of materials in an emergency. Stocked with all the basics — CPR barrier, trauma pad, syringe, catheter, assorted bandages, dressings and more — you can easily personalize this kit with your own essential first-aid supplies.
Whether you need a first-aid kit that can treat the basics (stings, sunburn, minor cuts, sprains) or a more elaborate kit with AED and emergency oxygen to help handle serious injuries or illnesses on the water, the DAN Boater Travel Store has the solution.